IIS Smooth Streaming highlighted at IBC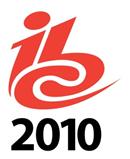 IIS Smooth Streaming, part of IIS Media Services, is one of the unifying themes in the "Digital Marketing & Experiences" section of the Microsoft exhibit at IBC this year. Held each September at the RAI Exhibition and Convention Centre in Amsterdam, IBC is billed as "the premier annual conference and exhibition for professionals engaged in the creation, management and delivery of entertainment and media content worldwide." Over 1,300 companies exhibit at the show, and over 45,000 attendees are expected during the event, which runs September 9th – 14th.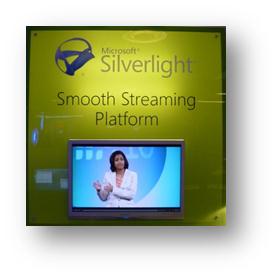 In today's media-rich society, bringing high quality media experiences to people when, where, and how they want vital. Microsoft delivers an end-to-end media platform, making it easier for content owners and broadcasters to reach consumers across devices and operating systems. Smooth Streaming is a key part of this platform and integrated throughout the Microsoft platform and partner ecosystem.
The Microsoft presence at IBC will be in a unique venue called the Topaz Lounge. In addition to demos of many technologies that support Microsoft digital media supply chains, there is informal meeting space to meet with Microsoft subject matter experts, and a coffee and refreshments bar open throughout the day. In-depth meetings will be held in an adjoining set of
scheduled meeting rooms.
Four demonstration pods in this area will show IIS Smooth Streaming in action plus new technology innovations. One pod is about the Smooth Streaming Platform, and will highlight some of the features coming soon in IIS Media Services 4.0. Another pod will feature new developments in Live 3D Smooth Streaming. Two pods feature partners showing examples of Smooth Smoothing and Windows Phone 7 applications. In addition, several TV lounge areas will feature Smooth Streaming integrated in set-top boxes, built into Microsoft Mediaroom 2.0, and delivered with 5.1-channel surround sound.
If you are attending IBC, we look forward to seeing you there. If not, check back here later for more details about IIS Smooth Streaming at IBC.